Comparing Data
With Statsy, you can easily compare data across two periods to understand trends, evaluate the effectiveness of changes made to your website, and monitor your website's performance over time. In this article, we'll guide you through the process of comparing data using Statsy's date controls.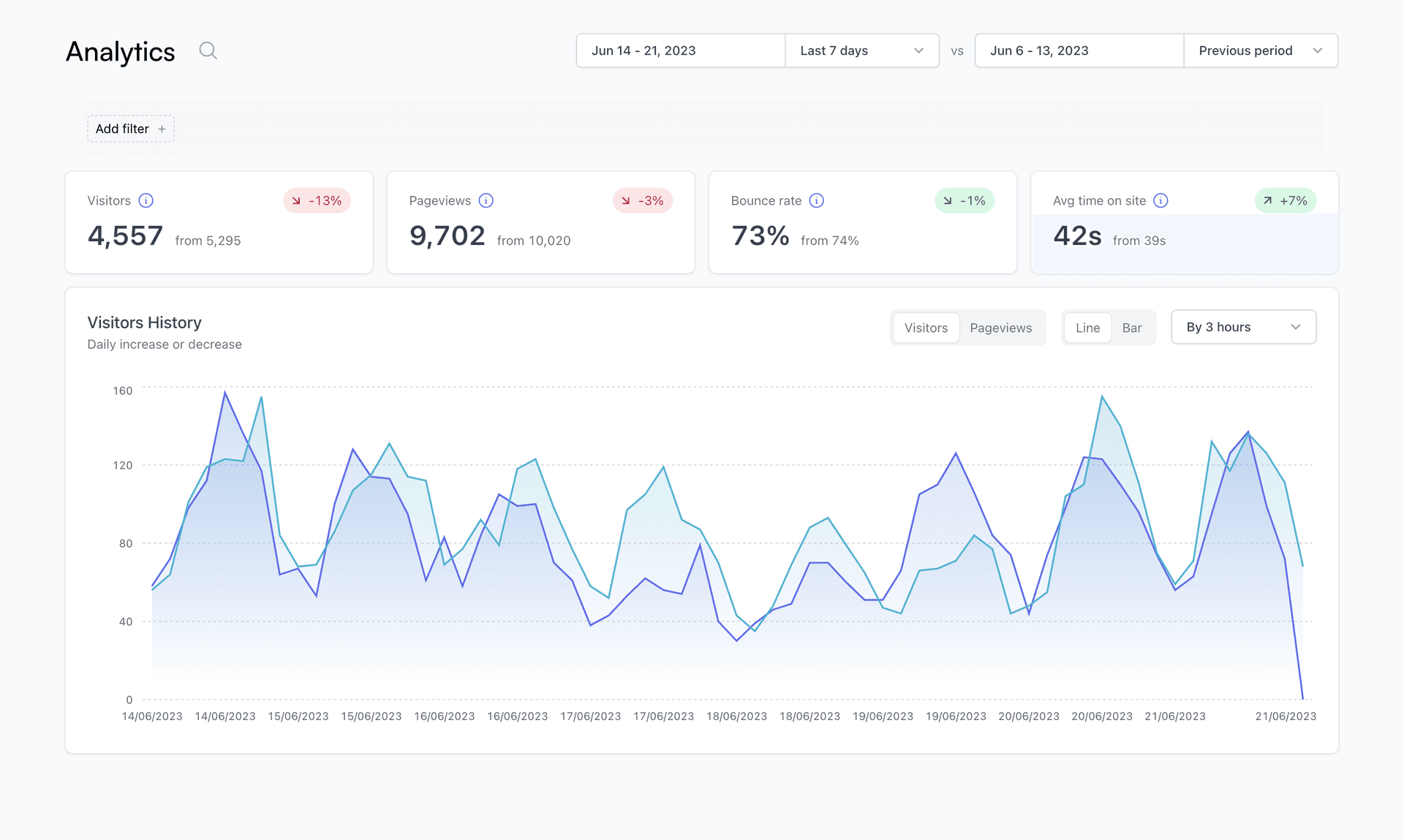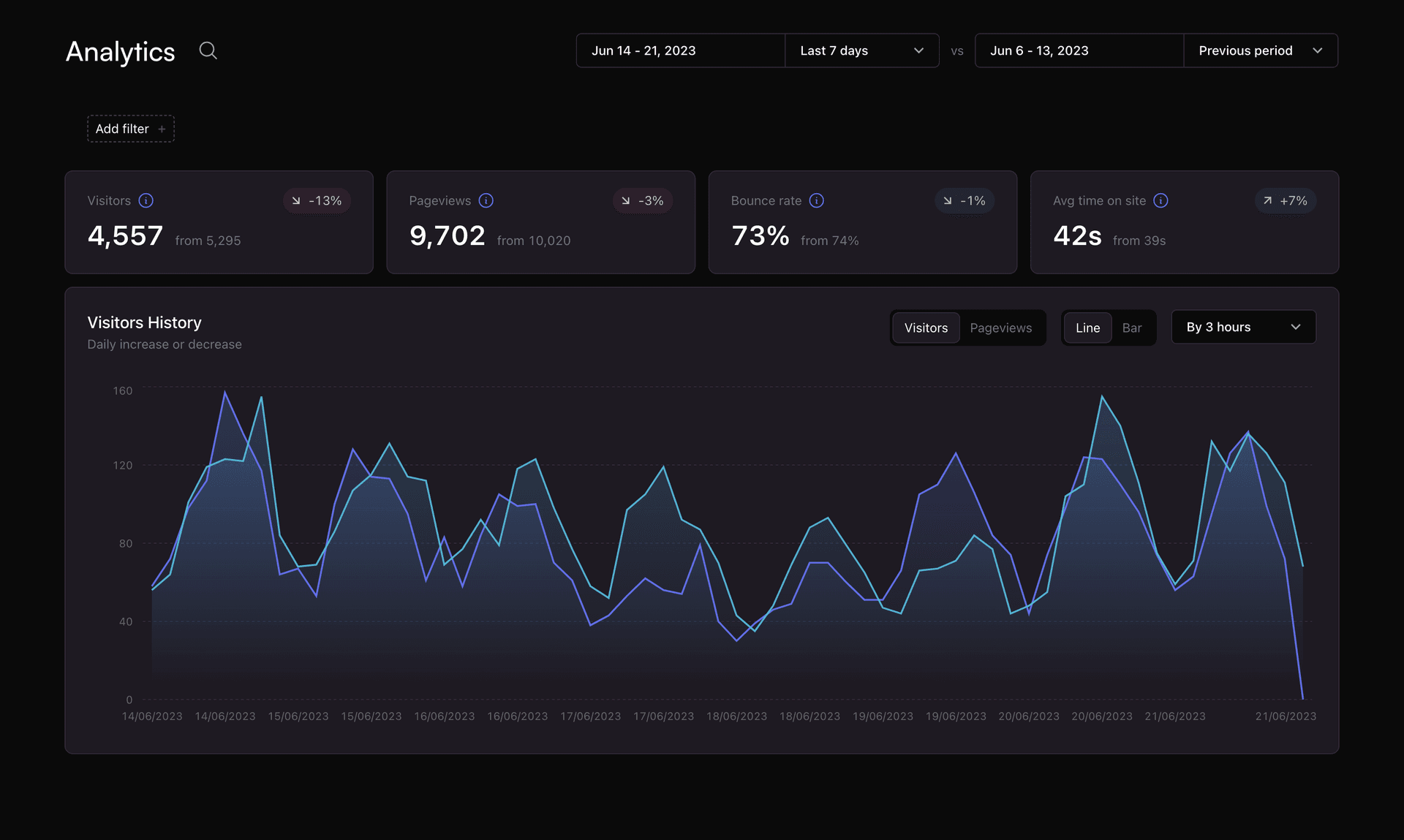 Comparing data in Statsy
How to Compare Data
Navigate to the report or metric you'd like to analyze.
Locate the date controls at the top of the page.
Select the current period by clicking on the date range and choosing from the available options – last 7 days, last 30 days, last 90 days, or a custom range.
The prior period will be automatically set to the same length as the current period. For example, if you select the last 7 days as the current period, the prior period will be the 7 days before the current period.
Once you have selected the desired time intervals, data will applied automatically.
Choosing Precise Time Intervals for Comparison
Statsy's date controls allow you to select precise time intervals for comparison, including:
Previous period: Compare the current period to the immediately preceding period of the same length.
Month: Compare data on a monthly basis.
Quarter: Compare data on a quarterly basis.
Year: Compare data on an annual basis.
Custom range: Define custom time intervals for a more granular comparison.
By comparing data across different periods, you can gain valuable insights into the performance of your website over time and make informed decisions to optimize user experience and drive growth.